CRx Solutions is a small consultancy with extensive access to thought leaders and CR practitioners across the globe.
We are able to offer a full suite of corporate responsibility services and, in addition, enlist highly qualified partners for specialized requests.
President/Founder
Eric J. Dziedzic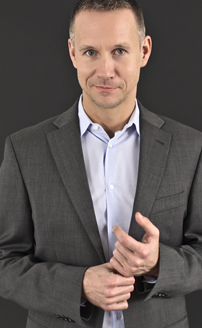 With over 20 years experience working in Fortune 500 companies and 10 years dedicated to corporate responsibility, Eric brings a unique blend of global experience, business acumen, and sustainability passion to CRx Solutions. With expertise in areas as diverse as human rights, GRI® reporting, strategy development, policy development, diversity and inclusion, and communication, Eric provides each client a knowledge base that is relevant to both their business goals as well as their sustainability needs. Eric has lived and worked in North America, Europe, Asia, Africa, and the Middle East and has the cultural acumen to successfully navigate markets globally.
Eric holds a Bachelor of Science degree in Business Administration and a Master of Arts in International Relations. In addition, he has sat on the Board of Directors of CSR Europe, was a member of the United Nations Global Compact Human Rights Working Group, and the European Diversity Council.